Here are the 138 Best Bible Verses about Truth from the Old and New Testaments of The Holy Bible (King James Version) sorted from most to least relevant.
Related topics: faith · justice · repentance · sinners · trusting god · truthfulness
John 14:6 KJV
Jesus saith unto him, I am the way, the truth, and the life: no man cometh unto the Father, but by me.
John 8:32 KJV
And ye shall know the truth, and the truth shall make you free.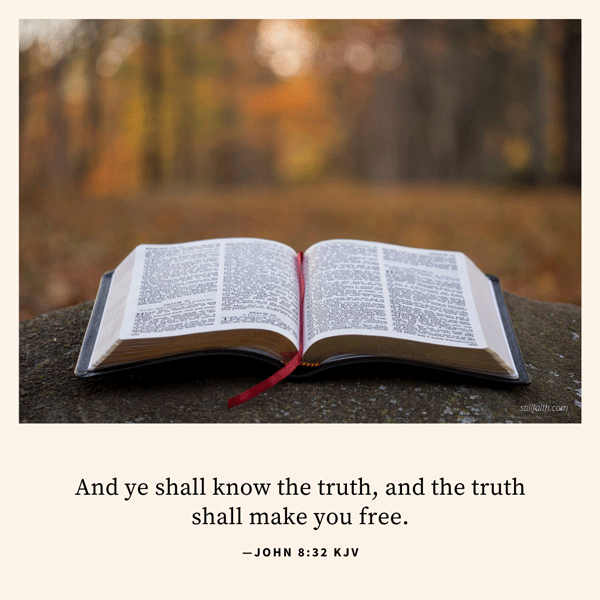 John 16:13 KJV
Howbeit when he, the Spirit of truth, is come, he will guide you into all truth: for he shall not speak of himself; but whatsoever he shall hear, that shall he speak: and he will shew you things to come.
John 17:17 KJV
Sanctify them through thy truth: thy word is truth.
2 Timothy 2:15 KJV
Study to shew thyself approved unto God, a workman that needeth not to be ashamed, rightly dividing the word of truth.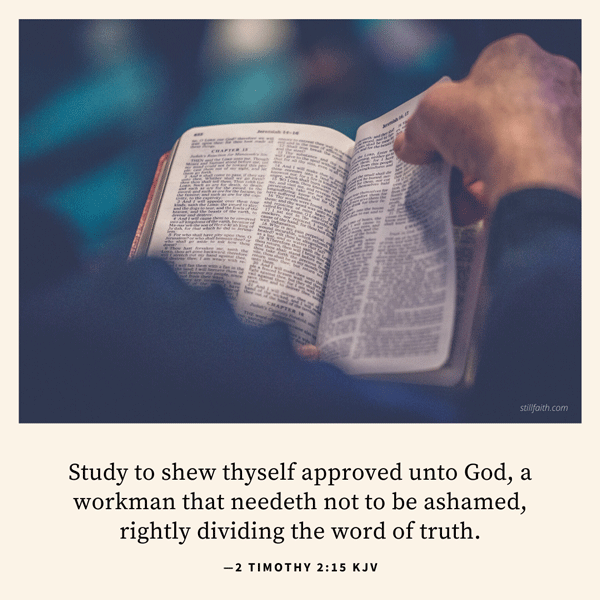 John 4:23-24 KJV
But the hour cometh, and now is, when the true worshippers shall worship the Father in spirit and in truth: for the Father seeketh such to worship him. God is a Spirit: and they that worship him must worship him in spirit and in truth.
Ephesians 6:14 KJV
Stand therefore, having your loins girt about with truth, and having on the breastplate of righteousness;
Proverbs 12:22 KJV
Lying lips are abomination to the Lord: but they that deal truly are his delight.
Psalm 145:18 KJV
The Lord is nigh unto all them that call upon him, to all that call upon him in truth.
1 John 3:18 KJV
My little children, let us not love in word, neither in tongue; but in deed and in truth.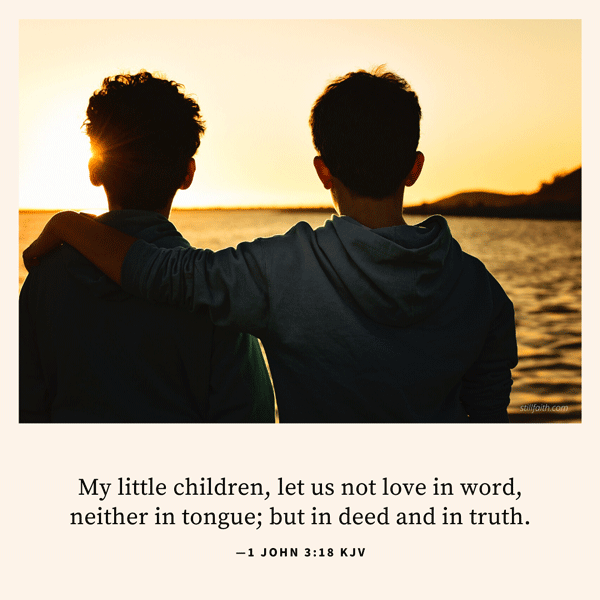 Psalm 119:160 KJV
Thy word is true from the beginning: and every one of thy righteous judgments endureth for ever.
Psalm 25:5 KJV
Lead me in thy truth, and teach me: for thou art the God of my salvation; on thee do I wait all the day.
John 1:14 KJV
And the Word was made flesh, and dwelt among us, (and we beheld his glory, the glory as of the only begotten of the Father,) full of grace and truth.
1 Corinthians 13:4-6 KJV
Charity suffereth long, and is kind; charity envieth not; charity vaunteth not itself, is not puffed up, Doth not behave itself unseemly, seeketh not her own, is not easily provoked, thinketh no evil; Rejoiceth not in iniquity, but rejoiceth in the truth;
James 1:18 KJV
Of his own will begat he us with the word of truth, that we should be a kind of firstfruits of his creatures.
Ephesians 4:15 KJV
But speaking the truth in love, may grow up into him in all things, which is the head, even Christ:
2 Timothy 3:16-17 KJV
All scripture is given by inspiration of God, and is profitable for doctrine, for reproof, for correction, for instruction in righteousness: That the man of God may be perfect, thoroughly furnished unto all good works.
John 18:37-38 KJV
Pilate therefore said unto him, Art thou a king then? Jesus answered, Thou sayest that I am a king. To this end was I born, and for this cause came I into the world, that I should bear witness unto the truth. Every one that is of the truth heareth my voice. Pilate saith unto him, What is truth? And when he had said this, he went out again unto the Jews, and saith unto them, I find in him no fault at all.
John 1:17 KJV
For the law was given by Moses, but grace and truth came by Jesus Christ.
Psalm 86:11 KJV
Teach me thy way, O Lord; I will walk in thy truth: unite my heart to fear thy name.
1 John 5:20 KJV
And we know that the Son of God is come, and hath given us an understanding, that we may know him that is true, and we are in him that is true, even in his Son Jesus Christ. This is the true God, and eternal life.
Philippians 4:8 KJV
Finally, brethren, whatsoever things are true, whatsoever things are honest, whatsoever things are just, whatsoever things are pure, whatsoever things are lovely, whatsoever things are of good report; if there be any virtue, and if there be any praise, think on these things.
1 John 1:8 KJV
If we say that we have no sin, we deceive ourselves, and the truth is not in us.
Ephesians 4:25 KJV
Wherefore putting away lying, speak every man truth with his neighbour: for we are members one of another.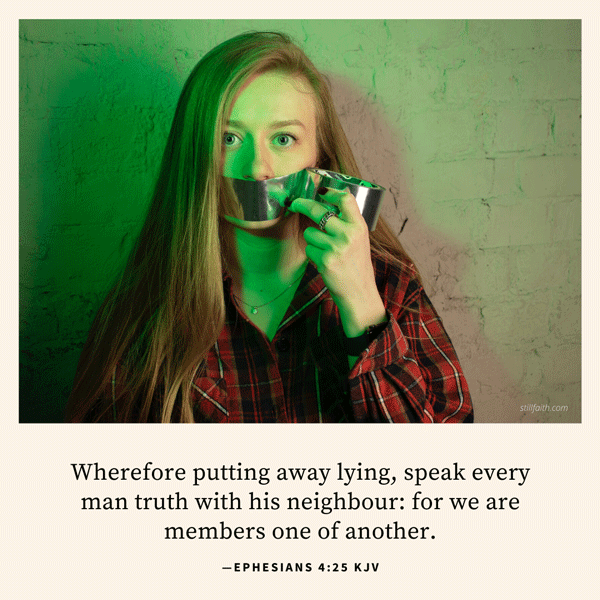 Exodus 20:16 KJV
Thou shalt not bear false witness against thy neighbour.