Here are 174 Bible verses about sports from the Old and New Testaments of the Holy Bible, King James Version, sorted from the most relevant to the least relevant.
Related topics: athletes · being strong · confidence · discipline · enemies defeated · hard work · men · pride · racing · strength · teams · victory
2 Timothy 2:5 KJV
And if a man also strive for masteries, yet is he not crowned, except he strive lawfully.
Deuteronomy 31:6 KJV
Be strong and of a good courage, fear not, nor be afraid of them: for the Lord thy God, he it is that doth go with thee; he will not fail thee, nor forsake thee.
1 Peter 1:13-16 KJV
Wherefore gird up the loins of your mind, be sober, and hope to the end for the grace that is to be brought unto you at the revelation of Jesus Christ; As obedient children, not fashioning yourselves according to the former lusts in your ignorance: But as he which hath called you is holy, so be ye holy in all manner of conversation; Because it is written, Be ye holy; for I am holy.
1 Corinthians 9:24 KJV
Know ye not that they which run in a race run all, but one receiveth the prize? So run, that ye may obtain.
1 Corinthians 10:31 KJV
Whether therefore ye eat, or drink, or whatsoever ye do, do all to the glory of God.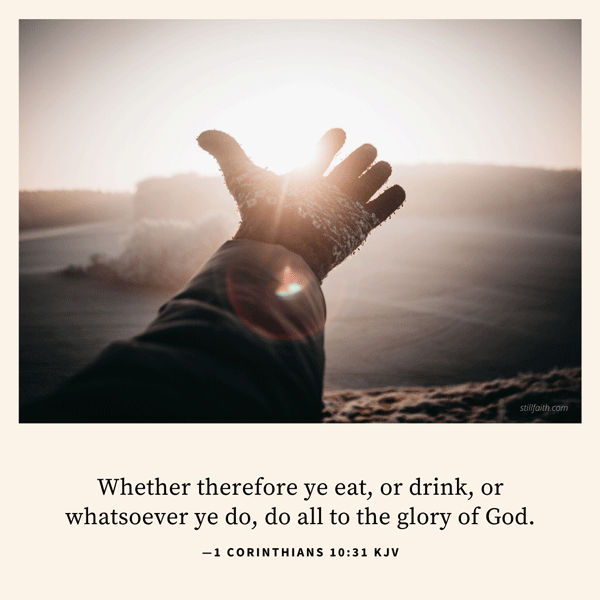 Deuteronomy 28:13 KJV
And the Lord shall make thee the head, and not the tail; and thou shalt be above only, and thou shalt not be beneath; if that thou hearken unto the commandments of the Lord thy God, which I command thee this day, to observe and to do them:
Proverbs 26:19 KJV
So is the man that deceiveth his neighbour, and saith, Am not I in sport?
Micah 6:8 KJV
He hath shewed thee, O man, what is good; and what doth the Lord require of thee, but to do justly, and to love mercy, and to walk humbly with thy God?
1 Timothy 4:8 KJV
For bodily exercise profiteth little: but godliness is profitable unto all things, having promise of the life that now is, and of that which is to come.
Ecclesiastes 9:10 KJV
Whatsoever thy hand findeth to do, do it with thy might; for there is no work, nor device, nor knowledge, nor wisdom, in the grave, whither thou goest.
1 Corinthians 9:24-27 KJV
Know ye not that they which run in a race run all, but one receiveth the prize? So run, that ye may obtain. And every man that striveth for the mastery is temperate in all things. Now they do it to obtain a corruptible crown; but we an incorruptible. I therefore so run, not as uncertainly; so fight I, not as one that beateth the air: But I keep under my body, and bring it into subjection: lest that by any means, when I have preached to others, I myself should be a castaway.
Luke 1:37 KJV
For with God nothing shall be impossible.
Proverbs 3:5-6 KJV
Trust in the Lord with all thine heart; and lean not unto thine own understanding. In all thy ways acknowledge him, and he shall direct thy paths.
Galatians 1:5 KJV
To whom be glory for ever and ever. Amen.
Psalm 37:5 KJV
Commit thy way unto the Lord; trust also in him; and he shall bring it to pass.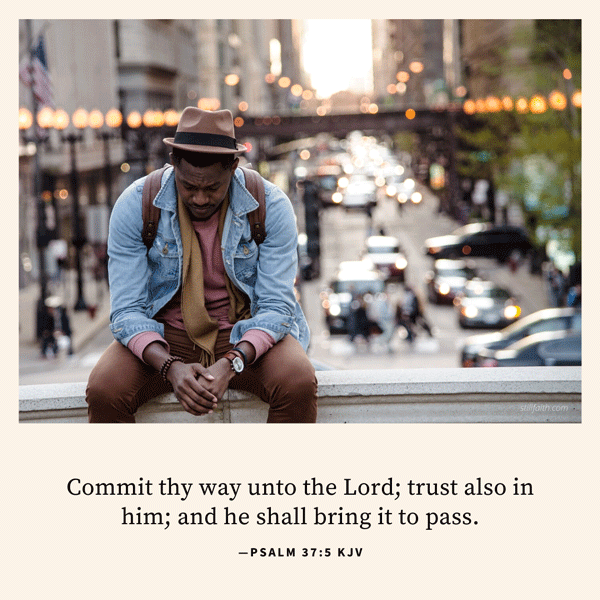 Genesis 26:8 KJV
And it came to pass, when he had been there a long time, that Abimelech king of the Philistines looked out at a window, and saw, and, behold, Isaac was sporting with Rebekah his wife.
2 Samuel 23:12 KJV
But he stood in the midst of the ground, and defended it, and slew the Philistines: and the Lord wrought a great victory.
Philippians 4:6-7 KJV
Be careful for nothing; but in every thing by prayer and supplication with Thanksgiving let your requests be made known unto God. And the peace of God, which passeth all understanding, shall keep your hearts and minds through Christ Jesus.
Hebrews 12:1 KJV
Wherefore seeing we also are compassed about with so great a cloud of witnesses, let us lay aside every weight, and the sin which doth so easily beset us, and let us run with patience the race that is set before us,
2 Corinthians 10:4 KJV
(For the weapons of our warfare are not carnal, but mighty through God to the pulling down of strong holds;)
John 5:41 KJV
I receive not honour from men.
Hebrews 12:11-13 KJV
Now no chastening for the present seemeth to be joyous, but grievous: nevertheless afterward it yieldeth the peaceable fruit of righteousness unto them which are exercised thereby. Wherefore lift up the hands which hang down, and the feeble knees; And make straight paths for your feet, lest that which is lame be turned out of the way; but let it rather be healed.
Psalm 3:6 KJV
I will not be afraid of ten thousands of people, that have set themselves against me round about.
1 Samuel 12:24 KJV
Only fear the Lord, and serve him in truth with all your heart: for consider how great things he hath done for you.
Matthew 23:12 KJV
And whosoever shall exalt himself shall be abased; and he that shall humble himself shall be exalted.
2 Timothy 4:7 KJV
I have fought a good fight, I have finished my course, I have kept the faith:
1 John 5:4 KJV
For whatsoever is born of God overcometh the world: and this is the victory that overcometh the world, even our faith.
Proverbs 25:27 KJV
It is not good to eat much honey: so for men to search their own glory is not glory.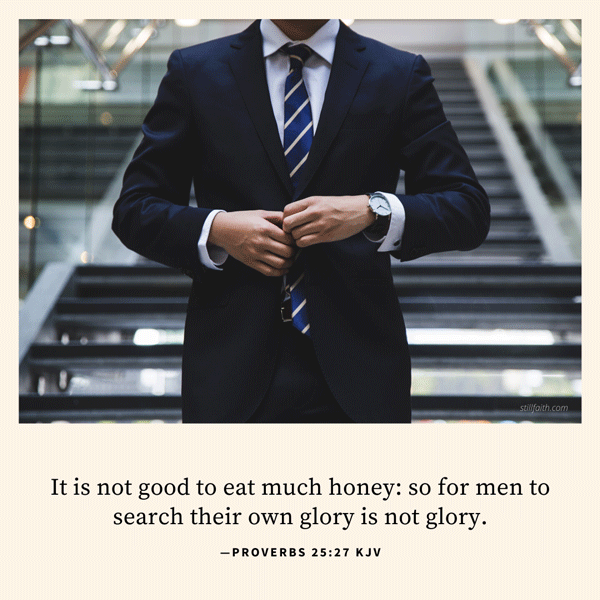 Isaiah 40:29-31 KJV
He giveth power to the faint; and to them that have no might he increaseth strength. Even the youths shall faint and be weary, and the young men shall utterly fall: But they that wait upon the Lord shall renew their strength; they shall mount up with wings as eagles; they shall run, and not be weary; and they shall walk, and not faint.
Ephesians 5:27 KJV
That he might present it to himself a glorious church, not having spot, or wrinkle, or any such thing; but that it should be holy and without blemish.
Psalm 37:23-24 KJV
The steps of a good man are ordered by the Lord: and he delighteth in his way. Though he fall, he shall not be utterly cast down: for the Lord upholdeth him with his hand.
Philippians 2:3 KJV
Let nothing be done through strife or vainglory; but in lowliness of mind let each esteem other better than themselves.
1 Corinthians 6:12 KJV
All things are lawful unto me, but all things are not expedient: all things are lawful for me, but I will not be brought under the power of any.
Genesis 32:24-30 KJV
And Jacob was left alone; and there wrestled a man with him until the breaking of the day. And when he saw that he prevailed not against him, he touched the hollow of his thigh; and the hollow of Jacob's thigh was out of joint, as he wrestled with him. And he said, Let me go, for the day breaketh. And he said, I will not let thee go, except thou bless me. And he said unto him, What is thy name? And he said, Jacob. And he said, Thy name shall be called no more Jacob, but Israel: for as a prince hast thou power with God and with men, and hast prevailed. And Jacob asked him, and said, Tell me, I pray thee, thy name. And he said, Wherefore is it that thou dost ask after my name? And he blessed him there. And Jacob called the name of the place Peniel: for I have seen God face to face, and…
Isaiah 40:31 KJV
But they that wait upon the Lord shall renew their strength; they shall mount up with wings as eagles; they shall run, and not be weary; and they shall walk, and not faint.
Mark 8:34-38 KJV
And when he had called the people unto him with his disciples also, he said unto them, Whosoever will come after me, let him deny himself, and take up his cross, and follow me. For whosoever will save his life shall lose it; but whosoever shall lose his life for my sake and the gospel's, the same shall save it. For what shall it profit a man, if he shall gain the whole world, and lose his own soul? Or what shall a man give in exchange for his soul? Whosoever therefore shall be ashamed of me and of my words in this adulterous and sinful generation; of him also shall the Son of man be ashamed, when he cometh in the glory of his Father with the holy angels.
Jeremiah 9:23-24 KJV
Thus saith the Lord, Let not the wise man glory in his wisdom, neither let the mighty man glory in his might, let not the rich man glory in his riches: But let him that glorieth glory in this, that he understandeth and knoweth me, that I am the Lord which exercise lovingkindness, judgment, and righteousness, in the earth: for in these things I delight, saith the Lord.
Philippians 4:6 KJV
Be careful for nothing; but in every thing by prayer and supplication with Thanksgiving let your requests be made known unto God.
1 Corinthians 14:40 KJV
Let all things be done decently and in order.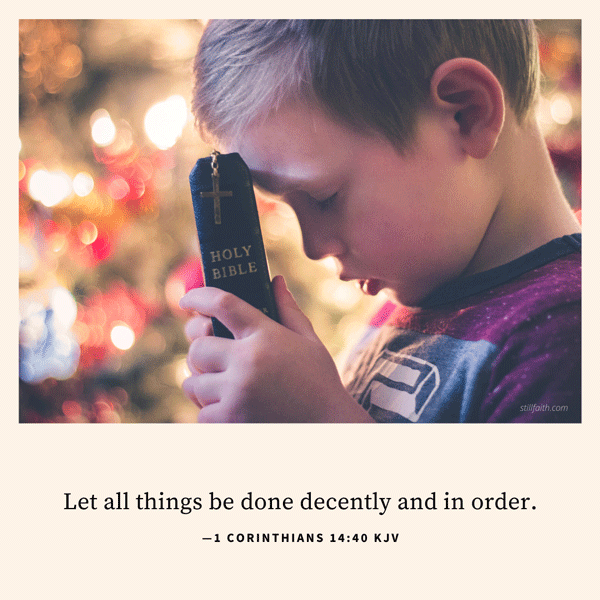 Proverbs 10:23 KJV
It is as sport to a fool to do mischief: but a man of understanding hath wisdom.
Ephesians 4:32 KJV
And be ye kind one to another, tenderhearted, forgiving one another, even as God for Christ's sake hath forgiven you.
Philippians 4:13 KJV
I can do all things through Christ which strengtheneth me.
Jeremiah 29:11 KJV
For I know the thoughts that I think toward you, saith the Lord, thoughts of peace, and not of evil, to give you an expected end.
1 Corinthians 9:25-27 KJV
And every man that striveth for the mastery is temperate in all things. Now they do it to obtain a corruptible crown; but we an incorruptible. I therefore so run, not as uncertainly; so fight I, not as one that beateth the air: But I keep under my body, and bring it into subjection: lest that by any means, when I have preached to others, I myself should be a castaway.
Psalm 69:11 KJV
I made sackcloth also my garment; and I became a proverb to them.
Joshua 1:9 KJV
Have not I commanded thee? Be strong and of a good courage; be not afraid, neither be thou dismayed: for the Lord thy God is with thee whithersoever thou goest.
Philippians 3:14 KJV
I press toward the mark for the prize of the high calling of God in Christ Jesus.
Philippians 3:12-14 KJV
Not as though I had already attained, either were already perfect: but I follow after, if that I may apprehend that for which also I am apprehended of Christ Jesus. Brethren, I count not myself to have apprehended: but this one thing I do, forgetting those things which are behind, and reaching forth unto those things which are before, I press toward the mark for the prize of the high calling of God in Christ Jesus.
Romans 12:2 KJV
And be not conformed to this world: but be ye transformed by the renewing of your mind, that ye may prove what is that good, and acceptable, and perfect, will of God.
Job 2:10 KJV
But he said unto her, Thou speakest as one of the foolish women speaketh. What? shall we receive good at the hand of God, and shall we not receive evil? In all this did not Job sin with his lips.
Matthew 19:26 KJV
But Jesus beheld them, and said unto them, With men this is impossible; but with God all things are possible.
1 Corinthians 9:25 KJV
And every man that striveth for the mastery is temperate in all things. Now they do it to obtain a corruptible crown; but we an incorruptible.
Jeremiah 26:14 KJV
As for me, behold, I am in your hand: do with me as seemeth good and meet unto you.
Proverbs 20:29 KJV
The glory of young men is their strength: and the beauty of old men is the grey head.
Colossians 3:23-24 KJV
And whatsoever ye do, do it heartily, as to the Lord, and not unto men; Knowing that of the Lord ye shall receive the reward of the inheritance: for ye serve the Lord Christ.
Proverbs 13:3 KJV
He that keepeth his mouth keepeth his life: but he that openeth wide his lips shall have destruction.
Romans 8:28 KJV
And we know that all things work together for good to them that love God, to them who are the called according to his purpose.
Galatians 6:9 KJV
And let us not be weary in well doing: for in due season we shall reap, if we faint not.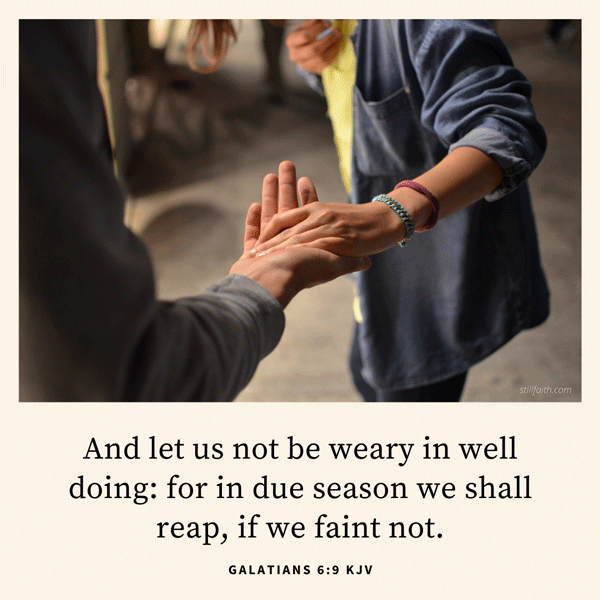 Judges 16:27 KJV
Now the house was full of men and women; and all the lords of the Philistines were there; and there were upon the roof about three thousand men and women, that beheld while Samson made sport.
Mark 9:23 KJV
Jesus said unto him, If thou canst believe, all things are possible to him that believeth.
Colossians 3:8 KJV
But now ye also put off all these; anger, wrath, malice, blasphemy, filthy communication out of your mouth.
Ephesians 6:13 KJV
Wherefore take unto you the whole armour of God, that ye may be able to withstand in the evil day, and having done all, to stand.
Judges 16:25 KJV
And it came to pass, when their hearts were merry, that they said, Call for Samson, that he may make us sport. And they called for Samson out of the prison house; and he made them sport: and they set him between the pillars.
Colossians 4:6 KJV
Let your speech be always with grace, seasoned with salt, that ye may know how ye ought to answer every man.
Proverbs 8:13 KJV
The fear of the Lord is to hate evil: pride, and arrogancy, and the evil way, and the froward mouth, do I hate.
Ephesians 3:16 KJV
That he would grant you, according to the riches of his glory, to be strengthened with might by his Spirit in the inner man;
Job 17:9 KJV
The righteous also shall hold on his way, and he that hath clean hands shall be stronger and stronger.
Proverbs 2:14 KJV
Who rejoice to do evil, and delight in the frowardness of the wicked;
Ephesians 5:20 KJV
Giving thanks always for all things unto God and the Father in the name of our Lord Jesus Christ;
Proverbs 24:16 KJV
For a just man falleth seven times, and riseth up again: but the wicked shall fall into mischief.
1 Timothy 4:12 KJV
Let no man despise thy youth; but be thou an example of the believers, in word, in conversation, in charity, in spirit, in faith, in purity.
Isaiah 57:4 KJV
Against whom do ye sport yourselves? against whom make ye a wide mouth, and draw out the tongue? are ye not children of transgression, a seed of falsehood.
Revelation 14:12 KJV
Here is the patience of the saints: here are they that keep the commandments of God, and the faith of Jesus.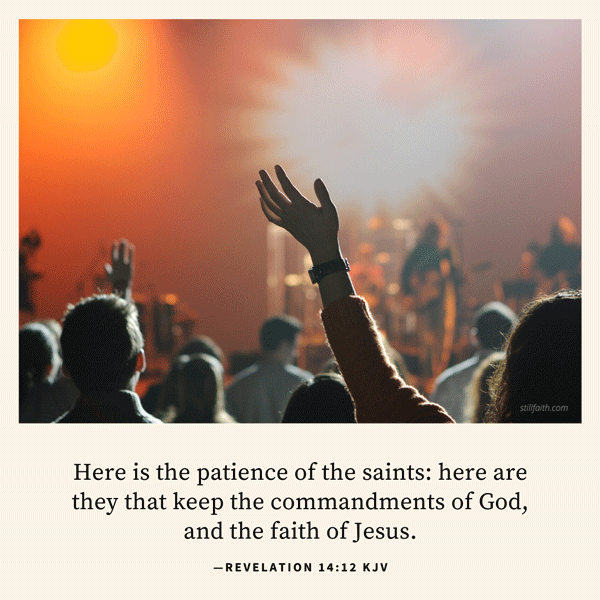 1 Timothy 6:11-12 KJV
But thou, O man of God, flee these things; and follow after righteousness, godliness, faith, love, patience, meekness. Fight the good fight of faith, lay hold on eternal life, whereunto thou art also called, and hast professed a good profession before many witnesses.
Psalm 118:13-14 KJV
Thou hast thrust sore at me that I might fall: but the Lord helped me. The Lord is my strength and song, and is become my salvation.
Psalm 104:26 KJV
There go the ships: there is that leviathan, whom thou hast made to play therein.
Proverbs 27:2 KJV
Let another man praise thee, and not thine own mouth; a stranger, and not thine own lips.
Proverbs 24:17-18 KJV
Rejoice not when thine enemy falleth, and let not thine heart be glad when he stumbleth: Lest the Lord see it, and it displease him, and he turn away his wrath from him.
Psalm 18:29 KJV
For by thee I have run through a troop; and by my God have I leaped over a wall.
Genesis 21:9 KJV
And Sarah saw the son of Hagar the Egyptian, which she had born unto Abraham, mocking.
Matthew 11:28 KJV
Come unto me, all ye that labour and are heavy laden, and I will give you rest.
Titus 2:7 KJV
In all things shewing thyself a pattern of good works: in doctrine shewing uncorruptness, gravity, sincerity,
2 Peter 3:3 KJV
Knowing this first, that there shall come in the last days scoffers, walking after their own lusts,
2 Timothy 4:7-8 KJV
I have fought a good fight, I have finished my course, I have kept the faith: Henceforth there is laid up for me a crown of righteousness, which the Lord, the righteous judge, shall give me at that day: and not to me only, but unto all them also that love his appearing.
Proverbs 27:1-2 KJV
Boast not thyself of to morrow; for thou knowest not what a day may bring forth. Let another man praise thee, and not thine own mouth; a stranger, and not thine own lips.
Psalm 91:11 KJV
For he shall give his angels charge over thee, to keep thee in all thy ways.
Hebrews 12:2 KJV
Looking unto Jesus the author and finisher of our faith; who for the joy that was set before him endured the cross, despising the shame, and is set down at the right hand of the throne of God.
Proverbs 17:5 KJV
Whoso mocketh the poor reproacheth his Maker: and he that is glad at calamities shall not be unpunished.
Proverbs 30:32-33 KJV
If thou hast done foolishly in lifting up thyself, or if thou hast thought evil, lay thine hand upon thy mouth. Surely the churning of milk bringeth forth butter, and the wringing of the nose bringeth forth blood: so the forcing of wrath bringeth forth strife.
Psalm 16:8 KJV
I have set the Lord always before me: because he is at my right hand, I shall not be moved.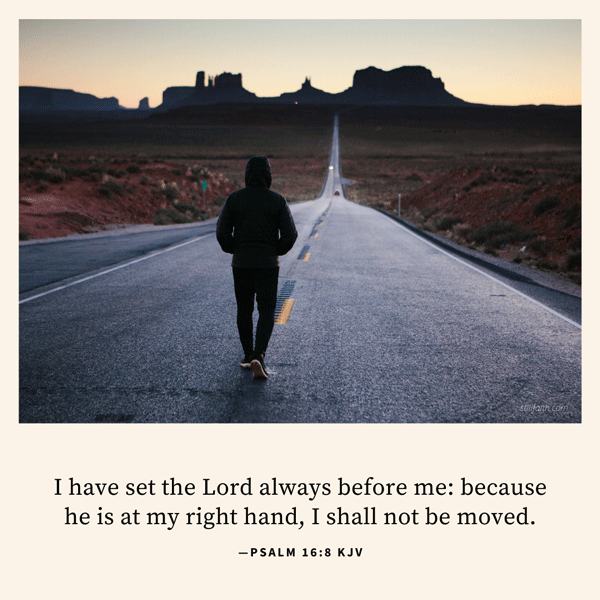 Genesis 20:2 KJV
And Abraham said of Sarah his wife, She is my sister: and Abimelech king of Gerar sent, and took Sarah.
Proverbs 29:23 KJV
A man's pride shall bring him low: but honour shall uphold the humble in spirit.
Genesis 49:6 KJV
O my soul, come not thou into their secret; unto their assembly, mine honour, be not thou united: for in their anger they slew a man, and in their selfwill they digged down a wall.
Hebrews 12:11 KJV
Now no chastening for the present seemeth to be joyous, but grievous: nevertheless afterward it yieldeth the peaceable fruit of righteousness unto them which are exercised thereby.
Proverbs 11:2 KJV
When pride cometh, then cometh shame: but with the lowly is wisdom.
Exodus 23:1 KJV
Thou shalt not raise a false report: put not thine hand with the wicked to be an unrighteous witness.
Hebrews 12:12 KJV
Wherefore lift up the hands which hang down, and the feeble knees;
Jeremiah 13:23 KJV
Can the Ethiopian change his skin, or the leopard his spots? then may ye also do good, that are accustomed to do evil.
Hebrews 12:13 KJV
And make straight paths for your feet, lest that which is lame be turned out of the way; but let it rather be healed.
Galatians 6:3 KJV
For if a man think himself to be something, when he is nothing, he deceiveth himself.
2 Chronicles 15:7 KJV
Be ye strong therefore, and let not your hands be weak: for your work shall be rewarded.
Amos 5:24 KJV
But let judgment run down as waters, and righteousness as a mighty stream.
Isaiah 41:10 KJV
Fear thou not; for I am with thee: be not dismayed; for I am thy God: I will strengthen thee; yea, I will help thee; yea, I will uphold thee with the right hand of my righteousness.
1 John 4:2 KJV
Hereby know ye the Spirit of God: Every spirit that confesseth that Jesus Christ is come in the flesh is of God:
Luke 12:33-34 KJV
Sell that ye have, and give alms; provide yourselves bags which wax not old, a treasure in the heavens that faileth not, where no thief approacheth, neither moth corrupteth. For where your treasure is, there will your heart be also.
Philippians 2:3-4 KJV
Let nothing be done through strife or vainglory; but in lowliness of mind let each esteem other better than themselves. Look not every man on his own things, but every man also on the things of others.
Romans 13:13 KJV
Let us walk honestly, as in the day; not in rioting and drunkenness, not in chambering and wantonness, not in strife and envying.
2 Corinthians 11:30 KJV
If I must needs glory, I will glory of the things which concern mine infirmities.
Hebrews 10:24 KJV
And let us consider one another to provoke unto love and to good works:
1 Corinthians 10:7 KJV
Neither be ye idolaters, as were some of them; as it is written, The people sat down to eat and drink, and rose up to play.
Romans 8:31 KJV
What shall we then say to these things? If God be for us, who can be against us?
Luke 9:55 KJV
But he turned, and rebuked them, and said, Ye know not what manner of spirit ye are of.
Matthew 22:37-38 KJV
Jesus said unto him, Thou shalt love the Lord thy God with all thy heart, and with all thy soul, and with all thy mind. This is the first and great commandment.
Ephesians 4:29 KJV
Let no corrupt communication proceed out of your mouth, but that which is good to the use of edifying, that it may minister grace unto the hearers.
2 Chronicles 26:1 KJV
Then all the people of Judah took Uzziah, who was sixteen years old, and made him king in the room of his father Amaziah.
Song of Solomon 6:11 KJV
I went down into the garden of nuts to see the fruits of the valley, and to see whether the vine flourished and the pomegranates budded.
2 Chronicles 26:5 KJV
And he sought God in the days of Zechariah, who had understanding in the visions of God: and as long as he sought the Lord, God made him to prosper.
2 Chronicles 26:2 KJV
He built Eloth, and restored it to Judah, after that the king slept with his fathers.
2 Chronicles 26:14 KJV
And Uzziah prepared for them throughout all the host shields, and spears, and helmets, and habergeons, and bows, and slings to cast stones.
2 Chronicles 26:15 KJV
And he made in Jerusalem engines, invented by cunning men, to be on the towers and upon the bulwarks, to shoot arrows and great stones withal. And his name spread far abroad; for he was marvellously helped, till he was strong.
Psalm 68:6 KJV
God setteth the solitary in families: he bringeth out those which are bound with chains: but the rebellious dwell in a dry land.
2 Chronicles 26:7 KJV
And God helped him against the Philistines, and against the Arabians that dwelt in Gurbaal, and the Mehunims.
2 Chronicles 26:9 KJV
Moreover Uzziah built towers in Jerusalem at the corner gate, and at the valley gate, and at the turning of the wall, and fortified them.
2 Chronicles 26:4 KJV
And he did that which was right in the sight of the Lord, according to all that his father Amaziah did.
Matthew 27:46 KJV
And about the ninth hour Jesus cried with a loud voice, saying, Eli, Eli, lama sabachthani? that is to say, My God, my God, why hast thou forsaken me?
Luke 21:34 KJV
And take heed to yourselves, lest at any time your hearts be overcharged with surfeiting, and drunkenness, and cares of this life, and so that day come upon you unawares.
1 Timothy 4:16 KJV
Take heed unto thyself, and unto the doctrine; continue in them: for in doing this thou shalt both save thyself, and them that hear thee.
1 Thessalonians 2:19 KJV
For what is our hope, or joy, or crown of rejoicing? Are not even ye in the presence of our Lord Jesus Christ at his coming?
Matthew 6:19-24 KJV
Lay not up for yourselves treasures upon earth, where moth and rust doth corrupt, and where thieves break through and steal: But lay up for yourselves treasures in heaven, where neither moth nor rust doth corrupt, and where thieves do not break through nor steal: For where your treasure is, there will your heart be also. The light of the body is the eye: if therefore thine eye be single, thy whole body shall be full of light. But if thine eye be evil, thy whole body shall be full of darkness. If therefore the light that is in thee be darkness, how great is that darkness! No man can serve two masters: for either he will hate the one, and love the other; or else he will hold to the one, and despise the other. Ye cannot serve God and mammon.
Daniel 8:25 KJV
And through his policy also he shall cause craft to prosper in his hand; and he shall magnify himself in his heart, and by peace shall destroy many: he shall also stand up against the Prince of princes; but he shall be broken without hand.
Galatians 2:2 KJV
And I went up by revelation, and communicated unto them that gospel which I preach among the Gentiles, but privately to them which were of reputation, lest by any means I should run, or had run, in vain.
2 Corinthians 7:10 KJV
For godly sorrow worketh repentance to salvation not to be repented of: but the sorrow of the world worketh death.
John 18:36 KJV
Jesus answered, My kingdom is not of this world: if my kingdom were of this world, then would my servants fight, that I should not be delivered to the Jews: but now is my kingdom not from hence.
John 12:43 KJV
For they loved the praise of men more than the praise of God.
Luke 4:12 KJV
And Jesus answering said unto him, It is said, Thou shalt not tempt the Lord thy God.
Isaiah 48:11 KJV
For mine own sake, even for mine own sake, will I do it: for how should my name be polluted? and I will not give my glory unto another.
Isaiah 2:22 KJV
Cease ye from man, whose breath is in his nostrils: for wherein is he to be accounted of ?
Proverbs 16:18 KJV
Pride goeth before destruction, and an haughty spirit before a fall.
Hebrews 10:36 KJV
For ye have need of patience, that, after ye have done the will of God, ye might receive the promise.
John 11:25 KJV
Jesus said unto her, I am the resurrection, and the life: he that believeth in me, though he were dead, yet shall he live:
John 5:44 KJV
How can ye believe, which receive honour one of another, and seek not the honour that cometh from God only?
Proverbs 23:4 KJV
Labour not to be rich: cease from thine own wisdom.
2 Timothy 2:16 KJV
But shun profane and vain babblings: for they will increase unto more ungodliness.
2 Corinthians 10:12-15 KJV
For we dare not make ourselves of the number, or compare ourselves with some that commend themselves: but they measuring themselves by themselves, and comparing themselves among themselves, are not wise. But we will not boast of things without our measure, but according to the measure of the rule which God hath distributed to us, a measure to reach even unto you. For we stretch not ourselves beyond our measure, as though we reached not unto you: for we are come as far as to you also in preaching the gospel of Christ: Not boasting of things without our measure, that is, of other men's labours; but having hope, when your faith is increased, that we shall be enlarged by you according to our rule abundantly,
Romans 2:11 KJV
For there is no respect of persons with God.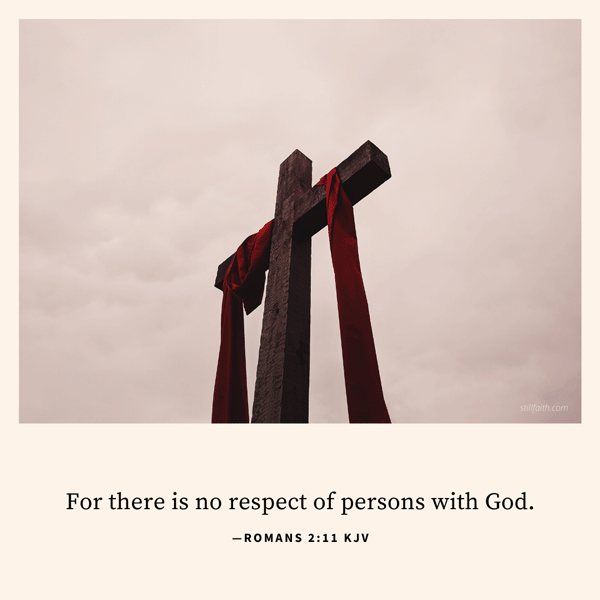 John 1:16 KJV
And of his fulness have all we received, and grace for grace.
Mark 4:18-19 KJV
And these are they which are sown among thorns; such as hear the word, And the cares of this world, and the deceitfulness of riches, and the lusts of other things entering in, choke the word, and it becometh unfruitful.
Zechariah 8:5 KJV
And the streets of the city shall be full of boys and girls playing in the streets thereof.
Jeremiah 38:5 KJV
Then Zedekiah the king said, Behold, he is in your hand: for the king is not he that can do any thing against you.
1 John 5:20-21 KJV
And we know that the Son of God is come, and hath given us an understanding, that we may know him that is true, and we are in him that is true, even in his Son Jesus Christ. This is the true God, and eternal life. Little children, keep yourselves from idols. Amen.
1 John 2:15-19 KJV
Love not the world, neither the things that are in the world. If any man love the world, the love of the Father is not in him. For all that is in the world, the lust of the flesh, and the lust of the eyes, and the pride of life, is not of the Father, but is of the world. And the world passeth away, and the lust thereof: but he that doeth the will of God abideth for ever. Little children, it is the last time: and as ye have heard that antiChrist shall come, even now are there many antiChrists; whereby we know that it is the last time. They went out from us, but they were not of us; for if they had been of us, they would no doubt have continued with us: but they went out, that they might be made manifest that they were not all of us.
Acts 20:22-24 KJV
And now, behold, I go bound in the spirit unto Jerusalem, not knowing the things that shall befall me there: Save that the Holy Ghost witnesseth in every city, saying that bonds and afflictions abide me. But none of these things move me, neither count I my life dear unto myself, so that I might finish my course with joy, and the ministry, which I have received of the Lord Jesus, to testify the gospel of the grace of God.
Jeremiah 46:9 KJV
Come up, ye horses; and rage, ye chariots; and let the mighty men come forth; the Ethiopians and the Libyans, that handle the shield; and the Lydians, that handle and bend the bow.
Proverbs 26:26 KJV
Whose hatred is covered by deceit, his wickedness shall be shewed before the whole congregation.
Psalm 11:5 KJV
The Lord trieth the righteous: but the wicked and him that loveth violence his soul hateth.
1 Thessalonians 5:3-24 KJV
For when they shall say, Peace and safety; then sudden destruction cometh upon them, as travail upon a woman with child; and they shall not escape. But ye, brethren, are not in darkness, that that day should overtake you as a thief. Ye are all the children of light, and the children of the day: we are not of the night, nor of darkness. Therefore let us not sleep, as do others; but let us watch and be sober. For they that sleep sleep in the night; and they that be drunken are drunken in the night. But let us, who are of the day, be sober, putting on the breastplate of faith and love; and for an helmet, the hope of salvation. For God hath not appointed us to wrath, but to obtain salvation by our Lord Jesus Christ, Who died for us, that, whether we wake or sleep, we should live together…
1 Corinthians 12:20-27 KJV
But now are they many members, yet but one body. And the eye cannot say unto the hand, I have no need of thee: nor again the head to the feet, I have no need of you. Nay, much more those members of the body, which seem to be more feeble, are necessary: And those members of the body, which we think to be less honourable, upon these we bestow more abundant honour; and our uncomely parts have more abundant comeliness. For our comely parts have no need: but God hath tempered the body together, having given more abundant honour to that part which lacked. That there should be no schism in the body; but that the members should have the same care one for another. And whether one member suffer, all the members suffer with it; or one member be honoured, all the members rejoice with it. Now ye are the body of Christ, and members in particular.
Luke 18:16-33 KJV
But Jesus called them unto him, and said, Suffer little children to come unto me, and forbid them not: for of such is the kingdom of God. Verily I say unto you, Whosoever shall not receive the kingdom of God as a little child shall in no wise enter therein. And a certain ruler asked him, saying, Good Master, what shall I do to inherit eternal life? And Jesus said unto him, Why callest thou me good? none is good, save one, that is, God. Thou knowest the commandments, Do not commit adultery, Do not kill, Do not steal, Do not bear false witness, Honour thy father and thy mother. And he said, All these have I kept from my youth up. Now when Jesus heard these things, he said unto him, Yet lackest thou one thing: sell all that thou hast, and distribute unto the poor, and thou shalt have…
Obadiah 15 KJV
For the day of the Lord is near upon all the heathen: as thou hast done, it shall be done unto thee: thy reward shall return upon thine own head.
Ecclesiastes 12:3-7 KJV
In the day when the keepers of the house shall tremble, and the strong men shall bow themselves, and the grinders cease because they are few, and those that look out of the windows be darkened, And the doors shall be shut in the streets, when the sound of the grinding is low, and he shall rise up at the voice of the bird, and all the daughters of musick shall be brought low; Also when they shall be afraid of that which is high, and fears shall be in the way, and the almond tree shall flourish, and the grasshopper shall be a burden, and desire shall fail: because man goeth to his long home, and the mourners go about the streets: Or ever the silver cord be loosed, or the golden bowl be broken, or the pitcher be broken at the fountain, or the wheel broken at the cistern. Then shall the dust return to the earth as it was: and the spirit shall return unto God who gave it.
Ecclesiastes 9:10-17 KJV
Whatsoever thy hand findeth to do, do it with thy might; for there is no work, nor device, nor knowledge, nor wisdom, in the grave, whither thou goest. I returned, and saw under the sun, that the race is not to the swift, nor the battle to the strong, neither yet bread to the wise, nor yet riches to men of understanding, nor yet favour to men of skill; but time and chance happeneth to them all. For man also knoweth not his time: as the fishes that are taken in an evil net, and as the birds that are caught in the snare; so are the sons of men snared in an evil time, when it falleth suddenly upon them. This wisdom have I seen also under the sun, and it seemed great unto me: There was a little city, and few men within it; and there came a great king against it, and besieged it, and built…
Proverbs 14:13-31 KJV
Even in laughter the heart is sorrowful; and the end of that mirth is heaviness. The backslider in heart shall be filled with his own ways: and a good man shall be satisfied from himself. The simple believeth every word: but the prudent man looketh well to his going. A wise man feareth, and departeth from evil: but the fool rageth, and is confident. He that is soon angry dealeth foolishly: and a man of wicked devices is hated. The simple inherit folly: but the prudent are crowned with knowledge. The evil bow before the good; and the wicked at the gates of the righteous. The poor is hated even of his own neighbour: but the rich hath many friends. He that despiseth his neighbour sinneth: but he that hath mercy on the poor, happy is he. Do they not err that devise evil? but mercy and…
Proverbs 13:8-24 KJV
The ransom of a man's life are his riches: but the poor heareth not rebuke. The light of the righteous rejoiceth: but the lamp of the wicked shall be put out. Only by pride cometh contention: but with the well advised is wisdom. Wealth gotten by vanity shall be diminished: but he that gathereth by labour shall increase. Hope deferred maketh the heart sick: but when the desire cometh, it is a tree of life. Whoso despiseth the word shall be destroyed: but he that feareth the commandment shall be rewarded. The law of the wise is a fountain of life, to depart from the snares of death. Good understanding giveth favour: but the way of transgressors is hard. Every prudent man dealeth with knowledge: but a fool layeth open his folly. A wicked messenger falleth into mischief: but a faithful…
Proverbs 11:16-23 KJV
A gracious woman retaineth honour: and strong men retain riches. The merciful man doeth good to his own soul: but he that is cruel troubleth his own flesh. The wicked worketh a deceitful work: but to him that soweth righteousness shall be a sure reward. As righteousness tendeth to life: so he that pursueth evil pursueth it to his own death. They that are of a froward heart are abomination to the Lord: but such as are upright in their way are his delight. Though hand join in hand, the wicked shall not be unpunished: but the seed of the righteous shall be delivered. As a jewel of gold in a swine's snout, so is a fair woman which is without discretion. The desire of the righteous is only good: but the expectation of the wicked is wrath.
Galatians 5:16-18 KJV
This I say then, Walk in the Spirit, and ye shall not fulfil the lust of the flesh. For the flesh lusteth against the Spirit, and the Spirit against the flesh: and these are contrary the one to the other: so that ye cannot do the things that ye would. But if ye be led of the Spirit, ye are not under the law.
Romans 11 KJV
I say then, Hath God cast away his people? God forbid. For I also am an Israelite, of the seed of Abraham, of the tribe of Benjamin. God hath not cast away his people which he foreknew. Wot ye not what the scripture saith of Elias? how he maketh intercession to God against Israel saying, Lord, they have killed thy prophets, and digged down thine altars; and I am left alone, and they seek my life. But what saith the answer of God unto him? I have reserved to myself seven thousand men, who have not bowed the knee to the image of Baal. Even so then at this present time also there is a remnant according to the election of grace. And if by grace, then is it no more of works: otherwise grace is no more grace. But if it be of works, then it is no more grace: otherwise work is no more work. What then? Israel hath not obtained that which he seeketh for; but the election hath obtained it, and the rest were blinded. (According as it is written, God hath given them the spirit of slumber, eyes that they should not see, and ears that they should not hear;) unto this day. And David saith, Let their table be made a snare, and a trap, and a stumblingblock, and a recompence unto them: Let their eyes be darkened, that they may not see, and bow down their back alway. I say then, Have they stumbled that they should fall? God forbid: but rather through their fall salvation is come unto the Gentiles, for to provoke them to jealousy. Now if the fall of them be the riches of the world, and the diminishing of them the riches of the Gentiles; how much more their fulness? For I speak to you Gentiles, inasmuch as I am the apostle of the Gentiles, I magnify mine office: If by any means I may provoke to emulation them which are my flesh, and might save some of them. For if the casting away of them be the reconciling of the world, what shall the receiving of them be, but life from the dead? For if the firstfruit be holy, the lump is also holy: and if the root be holy, so are the branches. And if some of the branches be broken off, and thou, being a wild olive tree, wert grafted in among them, and with them partakest of the root and fatness of the olive tree; Boast not against the branches. But if thou boast, thou bearest not the root, but the root thee. Thou wilt say then, The branches were broken off, that I might be grafted in. Well; because of unbelief they were broken off, and thou standest by faith. Be not highminded, but fear: For if God spared not the natural branches, take heed lest he also spare not thee. Behold therefore the goodness and severity of God: on them which fell, severity; but toward thee, goodness, if thou continue in his goodness: otherwise thou also shalt be cut off. And they also, if they abide not still in unbelief, shall be grafted in: for God is able to graft them in again. For if thou wert cut out of the olive tree which is wild by nature, and wert grafted contrary to nature into a good olive tree: how much more shall these, which be the natural branches, be grafted into their own olive tree? For I would not, brethren, that ye should be ignorant of this mystery, lest ye should be wise in your own conceits; that blindness in part is happened to Israel, until the fulness of the Gentiles be come in. And so all Israel shall be saved: as it is written, There shall come out of Sion the Deliverer, and shall turn away ungodliness from Jacob: For this is my covenant unto them, when I shall take away their sins. As concerning the gospel, they are enemies for your sakes: but as touching the election, they are beloved for the father's sakes. For the gifts and calling of God are without repentance. For as ye in times past have not believed God, yet have now obtained mercy through their unbelief: Even so have these also now not believed, that through your mercy they also may obtain mercy. For God hath concluded them all in unbelief, that he might have mercy upon all. O the depth of the riches both of the wisdom and knowledge of God! how unsearchable are his judgments, and his ways past finding out! For who hath known the mind of the Lord? or who hath been his counsellor? Or who hath first given to him, and it shall be recompensed unto him again? For of him, and through him, and to him, are all things: to whom be glory for ever. Amen.
Mark 10:27-45 KJV
And Jesus looking upon them saith, With men it is impossible, but not with God: for with God all things are possible. Then Peter began to say unto him, Lo, we have left all, and have followed thee. And Jesus answered and said, Verily I say unto you, There is no man that hath left house, or brethren, or sisters, or father, or mother, or wife, or children, or lands, for my sake, and the gospel's, But he shall receive an hundredfold now in this time, houses, and brethren, and sisters, and mothers, and children, and lands, with persecutions; and in the world to come eternal life. But many that are first shall be last; and the last first. And they were in the way going up to Jerusalem; and Jesus went before them: and they were amazed; and as they followed, they were afraid. And he took…
Ezekiel 25:8 KJV
Thus saith the Lord God; Because that Moab and Seir do say, Behold, the house of Judah is like unto all the heathen;
Psalm 15 KJV
Lord, who shall abide in thy tabernacle? who shall dwell in thy holy hill? He that walketh uprightly, and worketh righteousness, and speaketh the truth in his heart. He that backbiteth not with his tongue, nor doeth evil to his neighbour, nor taketh up a reproach against his neighbour. In whose eyes a vile person is contemned; but he honoureth them that fear the Lord. He that sweareth to his own hurt, and changeth not. He that putteth not out his money to usury, nor taketh reward against the innocent. He that doeth these things shall never be moved.
1 Chronicles 5:18-20 KJV
The sons of Reuben, and the Gadites, and half the tribe of Manasseh, of valiant men, men able to bear buckler and sword, and to shoot with bow, and skilful in war, were four and forty thousand seven hundred and threescore, that went out to the war. And they made war with the Hagarites, with Jetur, and Nephish, and Nodab. And they were helped against them, and the Hagarites were delivered into their hand, and all that were with them: for they cried to God in the battle, and he was intreated of them; because they put their trust in him.
James 4:3-6 KJV
Ye ask, and receive not, because ye ask amiss, that ye may consume it upon your lusts. Ye adulterers and adulteresses, know ye not that the friendship of the world is enmity with God? whosoever therefore will be a friend of the world is the enemy of God. Do ye think that the scripture saith in vain, The spirit that dwelleth in us lusteth to envy? But he giveth more grace. Wherefore he saith, God resisteth the proud, but giveth grace unto the humble.
Ephesians 3:6-21 KJV
That the Gentiles should be fellowheirs, and of the same body, and partakers of his promise in Christ by the gospel: Whereof I was made a minister, according to the gift of the grace of God given unto me by the effectual working of his power. Unto me, who am less than the least of all saints, is this grace given, that I should preach among the Gentiles the unsearchable riches of Christ; And to make all men see what is the fellowship of the mystery, which from the beginning of the world hath been hid in God, who created all things by Jesus Christ: To the intent that now unto the principalities and powers in heavenly places might be known by the church the manifold wisdom of God, According to the eternal purpose which he purposed in Christ Jesus our Lord: In whom we have boldness and…
Mark 7:6-23 KJV
He answered and said unto them, Well hath Esaias prophesied of you hypocrites, as it is written, This people honoureth me with their lips, but their heart is far from me. Howbeit in vain do they worship me, teaching for doctrines the commandments of men. For laying aside the commandment of God, ye hold the tradition of men, as the washing of pots and cups: and many other such like things ye do. And he said unto them, Full well ye reject the commandment of God, that ye may keep your own tradition. For Moses said, Honour thy father and thy mother; and, Whoso curseth father or mother, let him die the death: But ye say, If a man shall say to his father or mother, It is Corban, that is to say, a gift, by whatsoever thou mightest be profited by me; he shall be free. And ye suffer him no more…
Proverbs 31:13-17 KJV
She seeketh wool, and flax, and worketh willingly with her hands. She is like the merchants' ships; she bringeth her food from afar. She riseth also while it is yet night, and giveth meat to her household, and a portion to her maidens. She considereth a field, and buyeth it: with the fruit of her hands she planteth a vineyard. She girdeth her loins with strength, and strengtheneth her arms.