Here are the top 25 most popular Bible verses in Ephesians. These famous verses are the most searched, used, quoted, and most-read Bible verses in the entire book of Ephesians.
See also: Most Popular Bible Verses in Philippians
Ephesians 2:10 KJV
For we are his workmanship, created in Christ Jesus unto good works, which God hath before ordained that we should walk in them.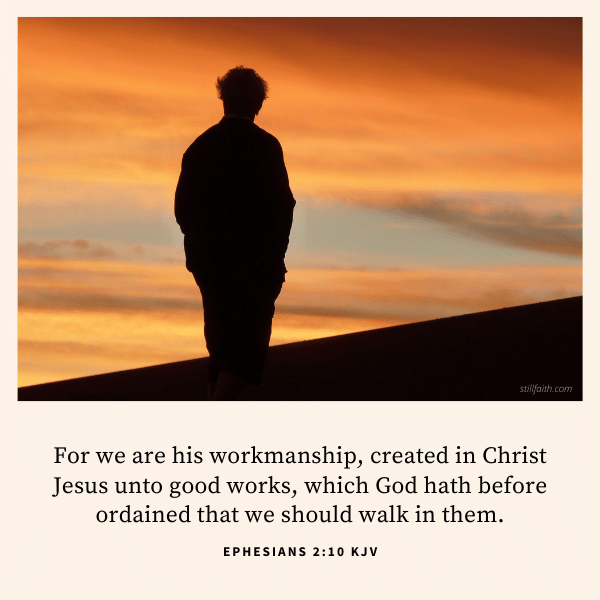 Ephesians 2:8 KJV
For by grace are ye saved through faith; and that not of yourselves: it is the gift of God: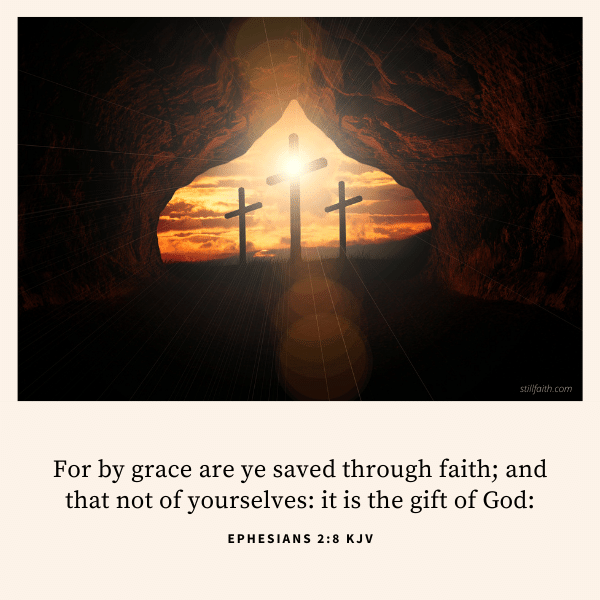 Ephesians 3:20 KJV
Now unto him that is able to do exceeding abundantly above all that we ask or think, according to the power that worketh in us,
Ephesians 4:29 KJV
Let no corrupt communication proceed out of your mouth, but that which is good to the use of edifying, that it may minister grace unto the hearers.
Ephesians 4:32 KJV
And be ye kind one to another, tenderhearted, forgiving one another, even as God for Christ's sake hath forgiven you.
Ephesians 6:10 KJV
Finally, my brethren, be strong in the Lord, and in the power of his might.
Ephesians 6:12 KJV
For we wrestle not against flesh and blood, but against principalities, against powers, against the rulers of the darkness of this world, against spiritual wickedness in high places.
Ephesians 1:1 KJV
Paul, an apostle of Jesus Christ by the will of God, to the saints which are at Ephesus, and to the faithful in Christ Jesus:
Ephesians 1:11 KJV
In whom also we have obtained an inheritance, being predestinated according to the purpose of him who worketh all things after the counsel of his own will:
Ephesians 1:13 KJV
In whom ye also trusted, after that ye heard the word of truth, the gospel of your salvation: in whom also after that ye believed, ye were sealed with that holy Spirit of promise,
Ephesians 1:16 KJV
Cease not to give thanks for you, making mention of you in my prayers;
Ephesians 1:17 KJV
That the God of our Lord Jesus Christ, the Father of glory, may give unto you the spirit of wisdom and revelation in the knowledge of him:
Ephesians 1:18 KJV
The eyes of your understanding being enlightened; that ye may know what is the hope of his calling, and what the riches of the glory of his inheritance in the saints,
Ephesians 1:2 KJV
Grace be to you, and peace, from God our Father, and from the Lord Jesus Christ.
Ephesians 1:3 KJV
Blessed be the God and Father of our Lord Jesus Christ, who hath blessed us with all spiritual blessings in heavenly places in Christ:
Ephesians 1:4 KJV
According as he hath chosen us in him before the foundation of the world, that we should be holy and without blame before him in love:
Ephesians 1:5 KJV
Having predestinated us unto the adoption of children by Jesus Christ to himself, according to the good pleasure of his will,
Ephesians 1:6 KJV
To the praise of the glory of his grace, wherein he hath made us accepted in the beloved.
Ephesians 1:7 KJV
In whom we have redemption through his blood, the forgiveness of sins, according to the riches of his grace;
Ephesians 2:1 KJV
And you hath he quickened, who were dead in trespasses and sins;
Ephesians 2:13 KJV
But now in Christ Jesus ye who sometimes were far off are made nigh by the blood of Christ.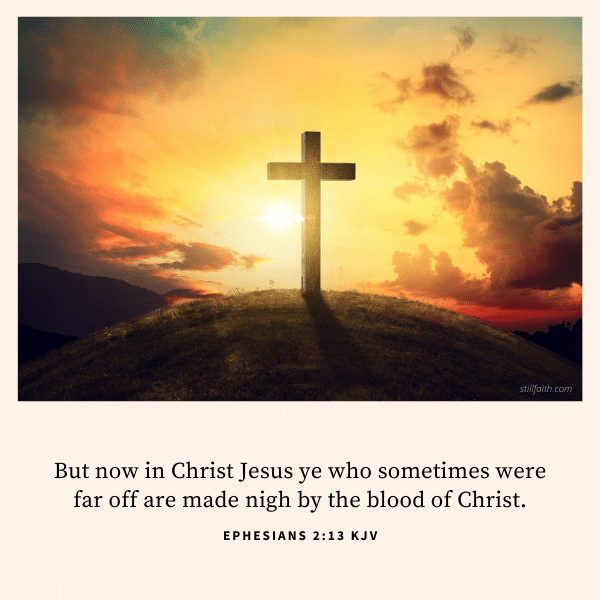 Ephesians 2:14 KJV
For he is our peace, who hath made both one, and hath broken down the middle wall of partition between us;
Ephesians 2:15 KJV
Having abolished in his flesh the enmity, even the law of commandments contained in ordinances; for to make in himself of twain one new man, so making peace;
Ephesians 2:19 KJV
Now therefore ye are no more strangers and foreigners, but fellowcitizens with the saints, and of the household of God;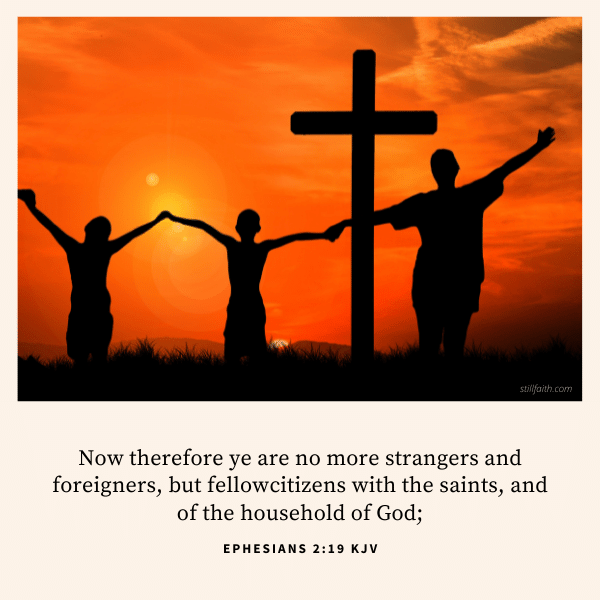 Ephesians 2:20 KJV
And are built upon the foundation of the apostles and prophets, Jesus Christ himself being the chief corner stone;