Here are the top 25 most popular Bible verses in Matthew. These famous verses are the most searched, used, quoted, and most-read Bible verses in the entire book of Matthew.
See also: Most Popular Bible Verses in Mark
Matthew 1:1 KJV
The book of the generation of Jesus Christ, the son of David, the son of Abraham.
Matthew 1:2 KJV
Abraham begat Isaac; and Isaac begat Jacob; and Jacob begat Judas and his brethren;
Matthew 1:3 KJV
And Judas begat Phares and Zara of Thamar; and Phares begat Esrom; and Esrom begat Aram;
Matthew 1:5 KJV
And Salmon begat Booz of Rachab; and Booz begat Obed of Ruth; and Obed begat Jesse;
Matthew 1:6 KJV
And Jesse begat David the king; and David the king begat Solomon of her that had been the wife of Urias;
Matthew 1:7 KJV
And Solomon begat Roboam; and Roboam begat Abia; and Abia begat Asa;
Matthew 1:8 KJV
And Asa begat Josaphat; and Josaphat begat Joram; and Joram begat Ozias;
Matthew 1:9 KJV
And Ozias begat Joatham; and Joatham begat Achaz; and Achaz begat Ezekias;
Matthew 11:28 KJV
Come unto me, all ye that labour and are heavy laden, and I will give you rest.
Matthew 17:20 KJV
And Jesus said unto them, Because of your unbelief: for verily I say unto you, If ye have faith as a grain of mustard seed, ye shall say unto this mountain, Remove hence to yonder place; and it shall remove; and nothing shall be impossible unto you.
Matthew 19:26 KJV
But Jesus beheld them, and said unto them, With men this is impossible; but with God all things are possible.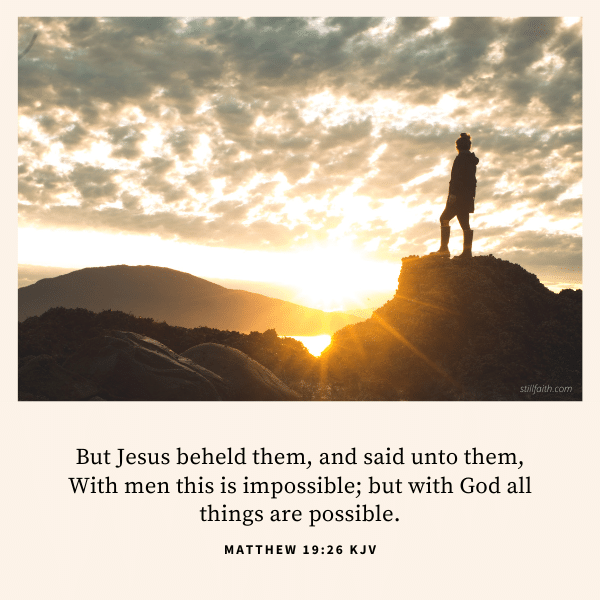 Matthew 2:1 KJV
Now when Jesus was born in Bethlehem of Judaea in the days of Herod the king, behold, there came wise men from the east to Jerusalem,
Matthew 2:3 KJV
When Herod the king had heard these things, he was troubled, and all Jerusalem with him.
Matthew 2:4 KJV
And when he had gathered all the chief priests and scribes of the people together, he demanded of them where Christ should be born.
Matthew 2:5 KJV
And they said unto him, In Bethlehem of Judaea: for thus it is written by the prophet,
Matthew 2:6 KJV
And thou Bethlehem, in the land of Juda, art not the least among the princes of Juda: for out of thee shall come a Governor, that shall rule my people Israel.
Matthew 2:7 KJV
Then Herod, when he had privily called the wise men, enquired of them diligently what time the star appeared.
Matthew 2:8 KJV
And he sent them to Bethlehem, and said, Go and search diligently for the young child; and when ye have found him, bring me word again, that I may come and worship him also.
Matthew 21:22 KJV
And all things, whatsoever ye shall ask in prayer, believing, ye shall receive.
Matthew 28:19 KJV
Go ye therefore, and teach all nations, baptizing them in the name of the Father, and of the Son, and of the Holy Ghost:
Matthew 28:20 KJV
Teaching them to observe all things whatsoever I have commanded you: and, lo, I am with you always, even unto the end of the world. Amen.
Matthew 5:16 KJV
Let your light so shine before men, that they may see your good works, and glorify your Father which is in heaven.
Matthew 5:44 KJV
But I say unto you, Love your enemies, bless them that curse you, do good to them that hate you, and pray for them which despitefully use you, and persecute you;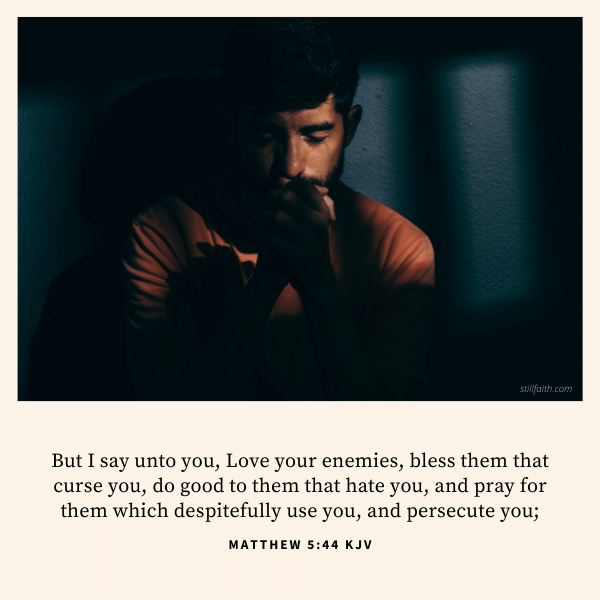 Matthew 5:9 KJV
Blessed are the peacemakers: for they shall be called the children of God.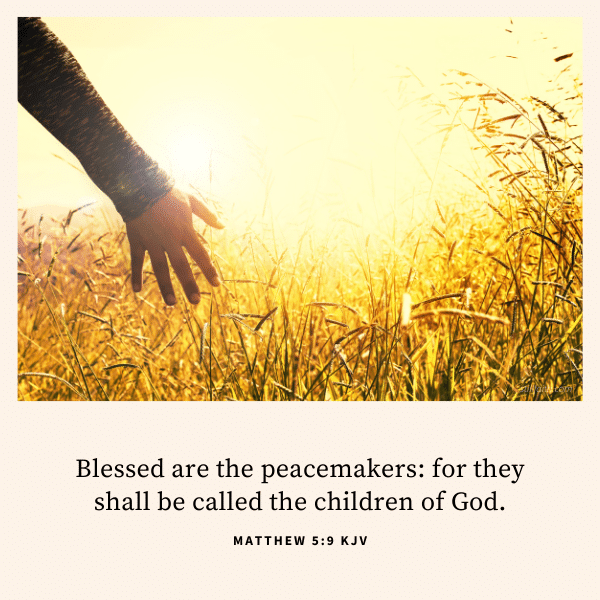 Matthew 6:33 KJV
But seek ye first the kingdom of God, and his righteousness; and all these things shall be added unto you.