Here are the top 25 most popular Bible verses in John. These famous verses are the most searched, used, quoted, and most-read Bible verses in the entire book of John.
See also: Most Popular Bible Verses in Acts
John 3:16 KJV
For God so loved the world, that he gave his only begotten Son, that whosoever believeth in him should not perish, but have everlasting life.
John 1:1 KJV
In the beginning was the Word, and the Word was with God, and the Word was God.
John 1:12 KJV
But as many as received him, to them gave he power to become the sons of God, even to them that believe on his name:
John 1:2 KJV
The same was in the beginning with God.
John 1:3 KJV
All things were made by him; and without him was not any thing made that was made.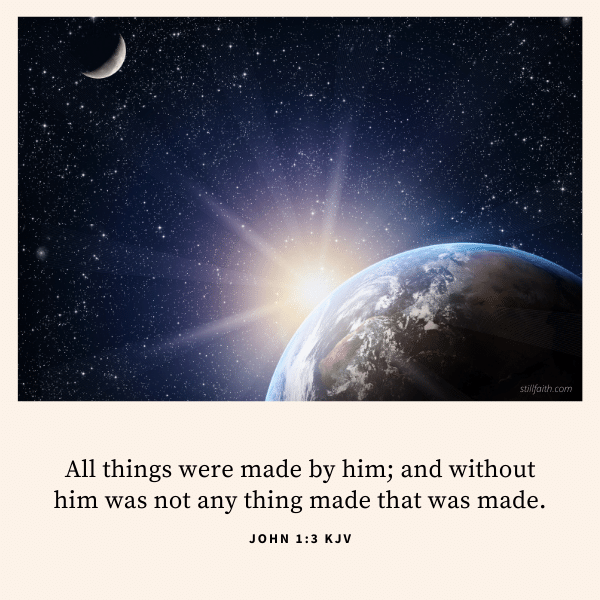 John 1:37 KJV
And the two disciples heard him speak, and they followed Jesus.
John 1:5 KJV
And the light shineth in darkness; and the darkness comprehended it not.
John 1:6 KJV
There was a man sent from God, whose name was John.
John 1:7 KJV
The same came for a witness, to bear witness of the Light, that all men through him might believe.
John 1:9 KJV
That was the true Light, which lighteth every man that cometh into the world.
John 10:10 KJV
The thief cometh not, but for to steal, and to kill, and to destroy: I am come that they might have life, and that they might have it more abundantly.
John 13:34 KJV
A new commandment I give unto you, That ye love one another; as I have loved you, that ye also love one another.
John 14:16 KJV
And I will pray the Father, and he shall give you another Comforter, that he may abide with you for ever;
John 14:27 KJV
Peace I leave with you, my peace I give unto you: not as the world giveth, give I unto you. Let not your heart be troubled, neither let it be afraid.
John 14:6 KJV
Jesus saith unto him, I am the way, the truth, and the life: no man cometh unto the Father, but by me.
John 15:13 KJV
Greater love hath no man than this, that a man lay down his life for his friends.
John 15:5 KJV
I am the vine, ye are the branches: He that abideth in me, and I in him, the same bringeth forth much fruit: for without me ye can do nothing.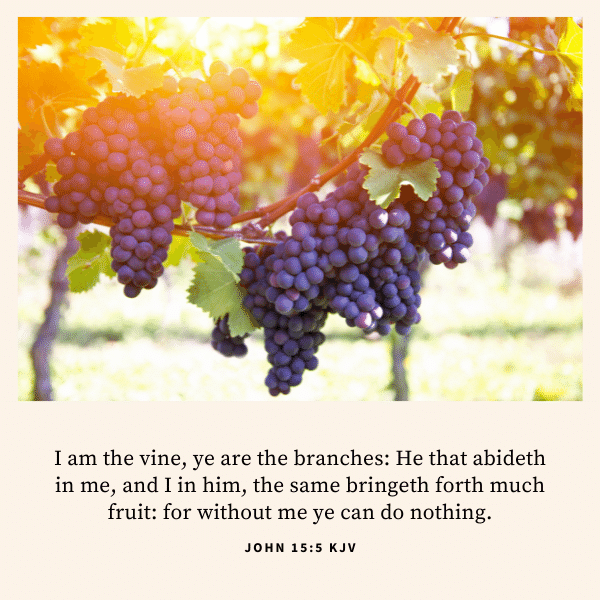 John 16:33 KJV
These things I have spoken unto you, that in me ye might have peace. In the world ye shall have tribulation: but be of good cheer; I have overcome the world.
John 2:1 KJV
And the third day there was a marriage in Cana of Galilee; and the mother of Jesus was there:
John 3:17 KJV
For God sent not his Son into the world to condemn the world; but that the world through him might be saved.
John 8:12 KJV
Then spake Jesus again unto them, saying, I am the light of the world: he that followeth me shall not walk in darkness, but shall have the light of life.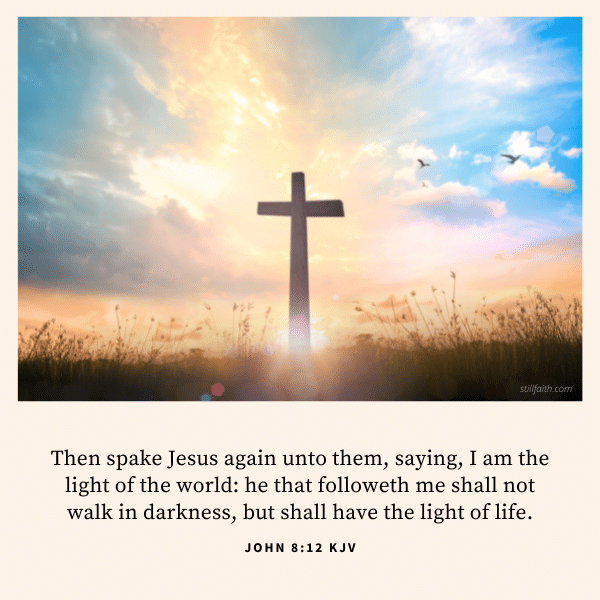 John 8:32 KJV
And ye shall know the truth, and the truth shall make you free.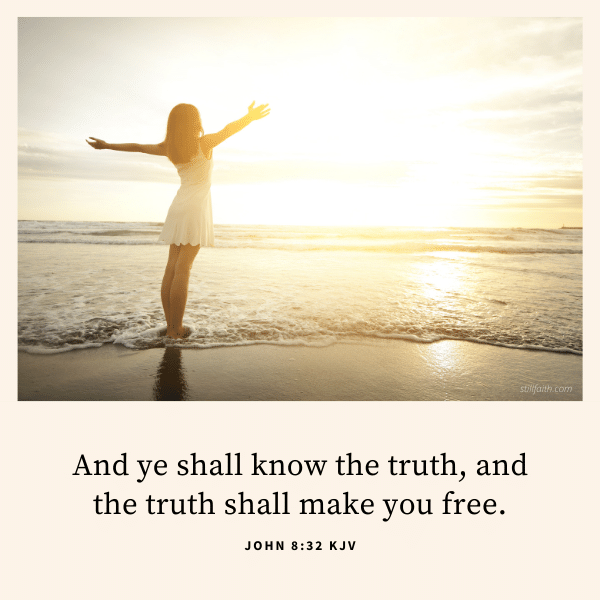 John 1:11 KJV
He came unto his own, and his own received him not.
John 1:13 KJV
Which were born, not of blood, nor of the will of the flesh, nor of the will of man, but of God.
John 1:14 KJV
And the Word was made flesh, and dwelt among us, (and we beheld his glory, the glory as of the only begotten of the Father,) full of grace and truth.