Here are the top 25 most popular Bible verses in Hebrews. These famous verses are the most searched, used, quoted, and most-read Bible verses in the entire book of Hebrews.
See also: Most Popular Bible Verses in James
Hebrews 1:1 KJV
God, who at sundry times and in divers manners spake in time past unto the fathers by the prophets,
Hebrews 1:11 KJV
They shall perish; but thou remainest; and they all shall wax old as doth a garment;
Hebrews 1:2 KJV
Hath in these last days spoken unto us by his Son, whom he hath appointed heir of all things, by whom also he made the worlds;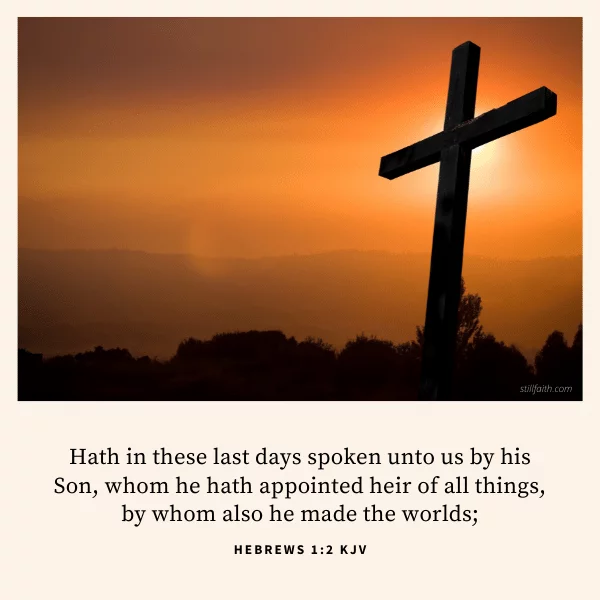 Hebrews 1:3 KJV
Who being the brightness of his glory, and the express image of his person, and upholding all things by the word of his power, when he had by himself purged our sins, sat down on the right hand of the Majesty on high:
Hebrews 11:6 KJV
But without faith it is impossible to please him: for he that cometh to God must believe that he is, and that he is a rewarder of them that diligently seek him.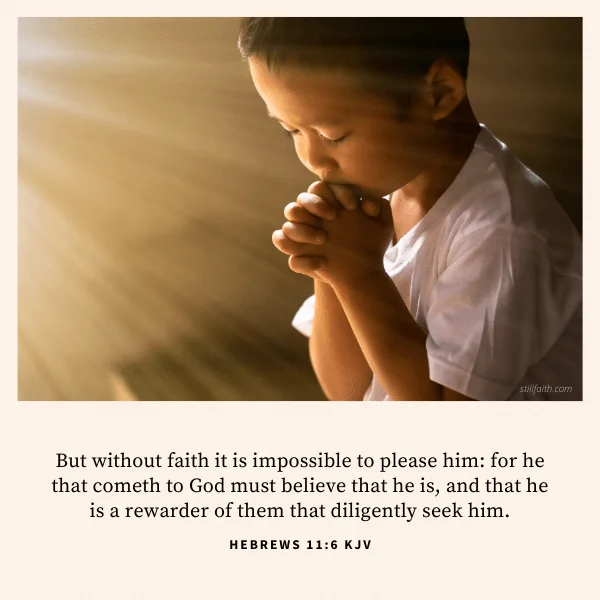 Hebrews 12:1 KJV
Wherefore seeing we also are compassed about with so great a cloud of witnesses, let us lay aside every weight, and the sin which doth so easily beset us, and let us run with patience the race that is set before us,
Hebrews 13:5 KJV
Let your conversation be without covetousness; and be content with such things as ye have: for he hath said, I will never leave thee, nor forsake thee.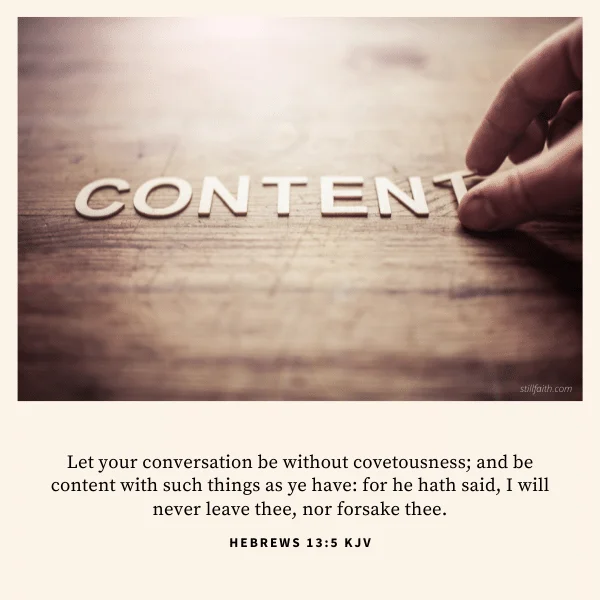 Hebrews 4:12 KJV
For the word of God is quick, and powerful, and sharper than any twoedged sword, piercing even to the dividing asunder of soul and spirit, and of the joints and marrow, and is a discerner of the thoughts and intents of the heart.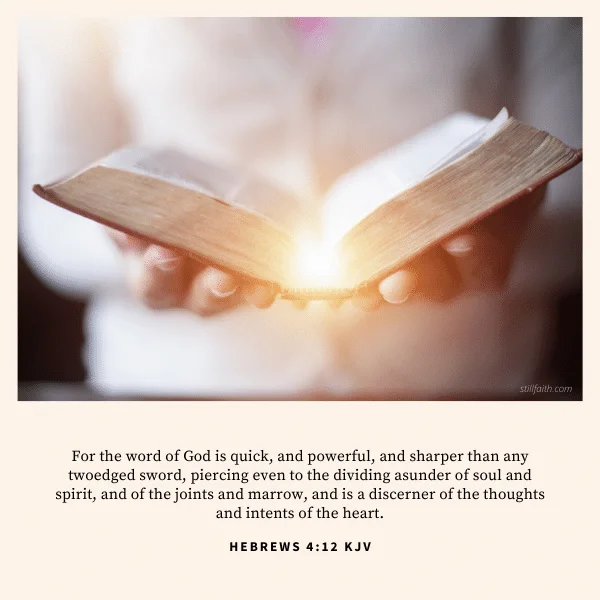 Hebrews 6:19 KJV
Which hope we have as an anchor of the soul, both sure and stedfast, and which entereth into that within the veil;
Hebrews 1:12 KJV
And as a vesture shalt thou fold them up, and they shall be changed: but thou art the same, and thy years shall not fail.
Hebrews 1:13 KJV
But to which of the angels said he at any time, Sit on my right hand, until I make thine enemies thy footstool?
Hebrews 1:14 KJV
Are they not all ministering spirits, sent forth to minister for them who shall be heirs of salvation?
Hebrews 1:8 KJV
But unto the Son he saith, Thy throne, O God, is for ever and ever: a sceptre of righteousness is the sceptre of thy kingdom.
Hebrews 10:22 KJV
Let us draw near with a true heart in full assurance of faith, having our hearts sprinkled from an evil conscience, and our bodies washed with pure water.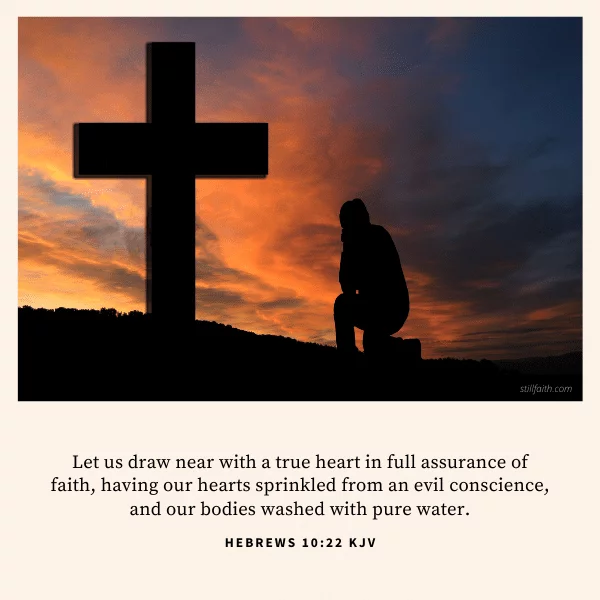 Hebrews 10:23 KJV
Let us hold fast the profession of our faith without wavering; (for he is faithful that promised;)
Hebrews 10:24 KJV
And let us consider one another to provoke unto love and to good works: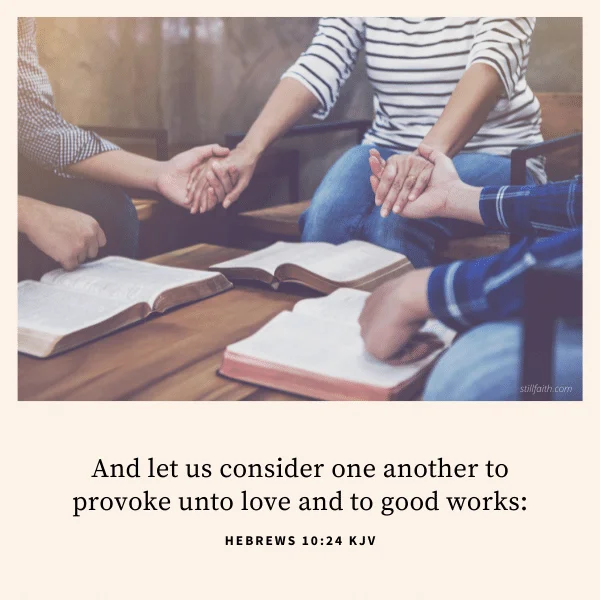 Hebrews 10:25 KJV
Not forsaking the assembling of ourselves together, as the manner of some is; but exhorting one another: and so much the more, as ye see the day approaching.
Hebrews 10:26 KJV
For if we sin wilfully after that we have received the knowledge of the truth, there remaineth no more sacrifice for sins,
Hebrews 10:35 KJV
Cast not away therefore your confidence, which hath great recompence of reward.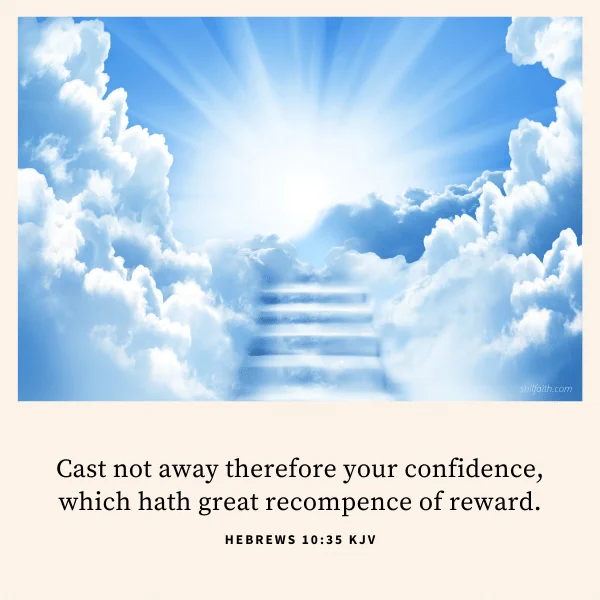 Hebrews 10:36 KJV
For ye have need of patience, that, after ye have done the will of God, ye might receive the promise.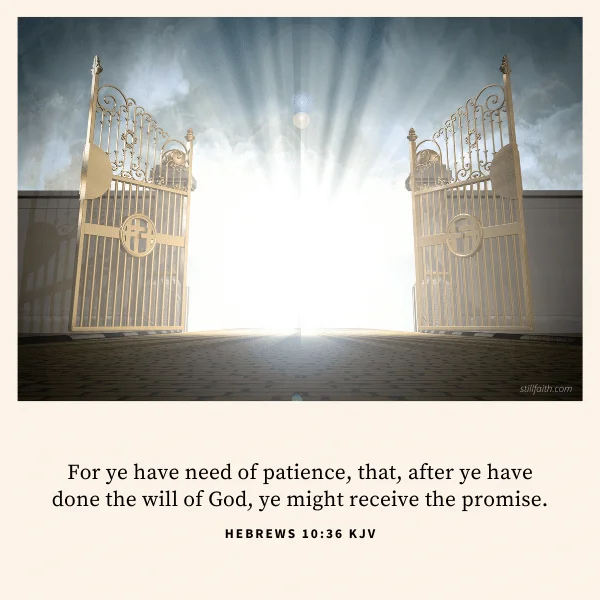 Hebrews 11:11 KJV
Through faith also Sara herself received strength to conceive seed, and was delivered of a child when she was past age, because she judged him faithful who had promised.
Hebrews 11:12 KJV
Therefore sprang there even of one, and him as good as dead, so many as the stars of the sky in multitude, and as the sand which is by the sea shore innumerable.
Hebrews 11:13 KJV
These all died in faith, not having received the promises, but having seen them afar off, and were persuaded of them, and embraced them, and confessed that they were strangers and pilgrims on the earth.
Hebrews 11:16 KJV
But now they desire a better country, that is, an heavenly: wherefore God is not ashamed to be called their God: for he hath prepared for them a city.
Hebrews 11:4 KJV
By faith Abel offered unto God a more excellent sacrifice than Cain, by which he obtained witness that he was righteous, God testifying of his gifts: and by it he being dead yet speaketh.